Ashley has thoroughly enjoyed this summer. I cannot think of a better way for her to mature in so many ways, gain experience "in the world but not of the world," earn money for school, and spread the wonderful message of Jesus all at the same time.
– Amanda, Parent of a Youth Rush Literature Evangelist
I was new to the Canvassing work, and someone had shared with me that God wants to answer specific prayers. As I went door to door, I decided to try this out. I prayed such a specific prayer, I almost felt like I was setting myself up for disappointment. God was so faithful to answer my prayer – EXACTLY!
– Youth Rush Literature Evangelist
I got to share some Bible promises with them and had a really good conversation. God's timing was perfect. I got to pray for them; they prayed for me and got a few powerful books that I know will change their lives. Not only did God answer my prayer – He answered theirs too!
– Youth Rush Literature Evangelist
I love watching God work to bless our kids and our community! God is working through and in these kids! It's very exciting to see young people who love God and are excited about working for Him! Thanks again.
– Dawn & Devon, Parents of Youth Rush Literature Evangelists
- Parents
About Us
Youth Rush is an extreme spiritual boot camp and offers the participant front line evangelistic work that grows your skills in leadership. The program operates Sunday-Thursday for ten weeks during the summer. After brunch, worship, and training, teams of youth with a highly trained leader hit the streets, offering people books and free community services, including Bible studies.
Because it is a transformational experience, the average participant earns around $3,000 for the summer and most SDA colleges match this by a certain percentage. During the program, housing, transportation, and brunch are provided free of charge in magabook programs. Two-way portable radios promote good organization and safety. Daily group activities provide spiritual fellowship and bonding with other youth. At the end of the program, we host a multi-day spiritual event that gives you time to share and worship with other student literature evangelists.
Bible workers and church members follow up evangelistic interests so that spiritual seekers can find what they are looking for.
Events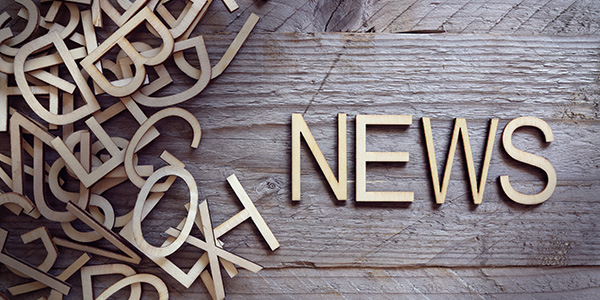 News / Announcements
Steve Gutierrez
Coordinator
Literature Ministries
(909) 253-3550
youthrush@nccsda.com
FREQUENTLY ASKED QUESTIONS
---
Q: How long are the summer programs?
A: Youth Rush is a ten-week summer program. It usually begins in early June and ends early August.
Q: Will we take time off?
A: Yes. There is a "home leave" weekend in the middle of the summer. There is also a multi-day spiritual event at the end of the summer where all the students from different programs get together.
Q: How much commission will I earn?
A: Commission is 35%. At the end of the program, students who complete all ten weeks will receive an additional 15% retroactive commission bonus.
Q: How will I be paid?
A: You will be paid monthly by check.
Q: How do I get a matching scholarship?
A: The matching scholarship comes from the educational institution which you, the student, are attending. Different schools have different policies—check with your school. Most schools simply want actual funds, plus a statement from us explaining your summer earnings. We provide this statement to every student after the end of the summer. Note: Some schools do not provide matching scholarships
Q: I attend a non-SDA school. Will I still receive the earnings of my summer of canvassing?
A: Yes, you will still receive your full earnings, even if you decide to attend a non-SDA school. However, certain SDA schools provide a matching scholarship amount in addition to your canvassing earnings.
Q: Who is behind the Youth Rush program?
A: The Northern California Conference of Seventh-day Adventists sponsors the Youth Rush programs within its territory.
Q: Can I request certain locations, or to be with my friends?
A: Yes, you may request a certain location assignment or to be with a certain other student. However, because of the complexities of program balancing (gender, age, experience, territory, etc.), we cannot please everyone, and we do not guarantee that your request will be granted. (Hint: Early applicants get their requests more often.)
Q: What documents will I need to bring to the program in order to verify my eligibility for employment in the United States?
A: The federal I-9 employment authorization form explains what documents are required.
Scholarships
Looking for some extra help with your school bill? Most Adventist schools provide matching scholarships to students who participate in summer Youth Rush programs. Please note that schools only match funds actually given to the school, with proper documentation showing earnings from Youth Rush; money which you pocket is not matched.
 We do not guarantee the accuracy of the information below. For verified information please contact the institutions directly. We also do not guarantee your earnings amount, which varies from student to student. Numbers listed here are based on $3,000 in earnings.
ANDREWS UNIVERSITY
50% of First $3000 = $1500
CANADIAN UNIVERSITY COLLEGE
30% of First $2000 = $600
LA SIERRA UNIVERSITY
100% of First $3,000 = $3,000
OAKWOOD UNIVERSITY
Contact School
PACIFIC UNION COLLEGE
100% of First $3,000 = $3,000
SOUTHERN ADVENTIST UNIVERSITY
50% of First $4,000 = $2,000
SOUTHWESTERN ADVENTIST UNIVERSITY
75% of First $2,667 = $2,000
UNION COLLEGE
100% of First $2,000 = $2,000
WALLA WALLA UNIVERSITY
50% of First $2,000 = $1,000
WASHINGTON ADVENTIST UNIVERSITY
50% of First $3,000 = $1,500
WEIMAR COLLEGE/ACADEMY
50% No Cap = $1,500
News from around the conference