It is administrated in a nice way. The staff are very friendly. It's a nice place to live.
– Ward, NVARE Resident
There are nice people here. The food is delicious and the weather is good. It's a great place to spend your senior years.
– Violet, NVARE Resident
They take excellent care of us.
– Laurie, NVARE Resident
It is very homey and friendly place to be.
– Wes, NVARE Resident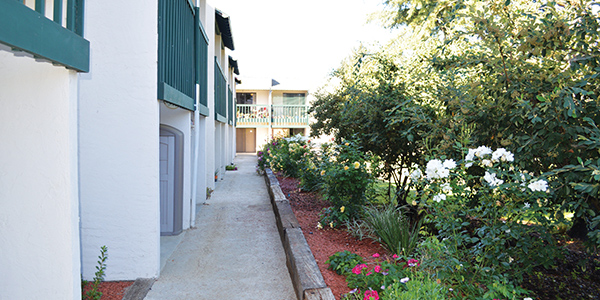 Apartment Information
Apartment choices are available in one-bedroom and studio areas. All first-floor living areas have small patios, and second-floor areas have balconies. Each apartment has a small refrigerator, microwave, sink area, a large bathroom, individual climate control, and spacious closets, available 24 hours a day in case of emergency. All expenses are covered except for telephone and personal items. We supply 7 Adventist channels, plus 51 HD DISH Network channels and local channels. Our facility is designed for residents 55 and older. We do not discriminate because of sex, race, or color. We accept non-Adventists; however, the applicant(s) must agree to abide by our policies.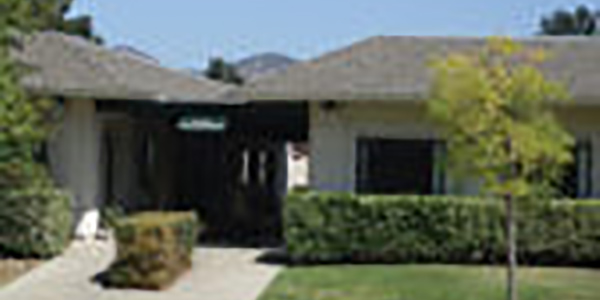 Month Rates
Monthly rates shown include all meals, utilites, and housekeeping.
One BedroomOne Tenant – $2840 Two Tenants – $3500
Studio, Single One Tenant – $1910 Two Tenants – $2570
Studio, Double One Tenant – $3150 Two Tenants – $3810
Large Breezeway One Tenant – $1730 Two Tenants – $2390
Small Breezeway One Tenant – $1190 Two Tenants – $1850
*Our apartments feature a patio/balcony for residents to enjoy the beautiful Napa Valley.
*A $500 refundable cleaning deposit is due at move in.
*We accept small dogs (first floor only) and cats with a $1000 pet fee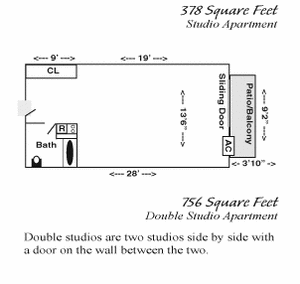 Services
Transportation – Transportation is scheduled one day a week to Napa for shopping and medical or dental appointments. All other transportation needs are the responsibility of the residents.
Beauty Shop – Your personal beautician will be available for a weekly appointment in the facility.
Houskeeping – Housekeeping services provided.
Laundry – Laundry is a breeze with our free launderettes available for your use. Closed sundown Friday to sundown Saturday.
Parking – A parking space is available for your own car.
Activities – In our multipurpose room regularly.
Library – We have a splendid selection of reading materials, all available to you , and the Community Center and Yountville City Library are only three blocks away.
Meals – You will enjoy the splendid variety of our vegetarian meals, served daily in our comfortable Dining Room.



The Napa Valley Adventist Retirement Estates is owned and operated by the Northern California Conference. It is an independent-living retirement center in Yountville that supports the Seventh-day Adventist lifestyle and practices.
It has 81 units with 71 residents at present with capacity of almost 100. Food service includes three vegetarian meals a day, except Sundays and Holidays, which are 2 meals. Vegan options are also available.
Morning worship and Friday and Sabbath vespers are provided along with Sabbath afternoon programs. Transportation is provided to Napa for medical appointments and shopping one day a week. Daily activities include classes in exercise; music, and movies on Sunday. Housekeeping service is provided along with room maintenance, repairs and landscaping. Dish Network, 3ABN, Hope Channel, and LLBN are available. All of the above services are included in the room rental price, which is based on the type of unit chosen.
The Napa Valley Adventist Retirement Estates, located in the Napa Valley, is right across the street from the Yountville Seventh-day Adventist Church and gives residents a fulfilling lifestyle in their retirement years.
This church has a seating capacity of 350 for our Saturday worship services. There are active programs of ministry, community service, and worship at Yountville. You will find a warmth and unity in these meaningful services.
Staff
Julie Sowersby, Administrator, is well organized, friendly, and assists residents and staff in many ways.
Judy Withrow, Associate Administrator, oversees food service, activities, and programming. Her 30 years of experience as a registered nurse are helpful when the residents need medical assistance living at NVARE.
Doug Withrow, Director of Environmental Services, oversees building and equipment maintenance, landscaping and grounds management, along with the refurbishment of the exterior and interior of the building.
Jathan Bennett, Supervisor of Environmental Services, is always willing to help wherever needed.
LOCATION / PLACES OF INTEREST
---
Location
The Napa Valley Adventist Retirement Estates is located in Yountville, California, right in the heart of the Valley. Established in 1979, the Retirement Estates is in a beautiful and rural setting.
Yountville is located between the cities of Napa and St. Helena and boasts fine dining and a wonderful specialized-shopping center called "V Marketplace." It's a quaint, friendly town with a population of 4,000. Visit us and you will discover that Yountville is located in one of the most beautiful settings in the world.
Places of Interest
In the Napa Valley and surrounding areas there are many places to visit. We take group trips to many of these natural and historical places.
Lake Berryessa

Petrified Forest

Bothe-Napa Valley State Park

St. Helena Hospital

Elmshaven (historical home of Ellen G. White)

Pacific Union College

Silverado Museum

V Marketplace

Lake Hennessey

Old Faithful Geyser
This is where it all began when George C. Yount planted the first grapevine in the Napa Valley over 150 years ago. Today you will find many rolling vineyards, in colorful meadows, along forested mountains. The Napa Valley is a place where God shows His artistry through nature.
For more information or to schedule a visit, call 707-944-2994 and speak to one of our employees or e-mail julie.sowersby@nccsda.com.