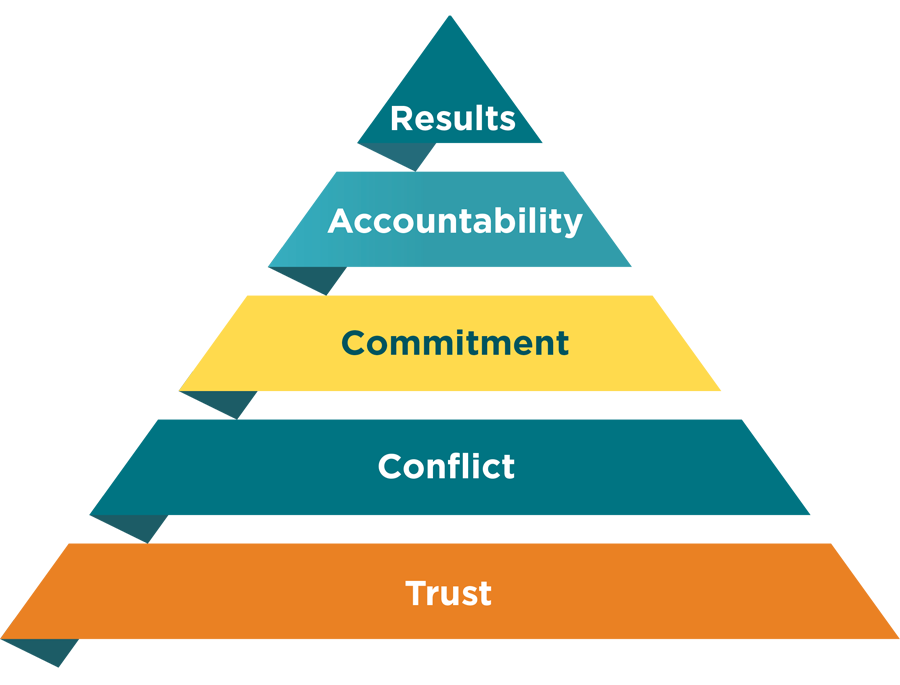 DYSFUNCTION #5: INATTENTION TO RESULTS
Pursuing individual goals and personal status erodes the team's focus on collective success.
DYSFUNCTION #4: AVOIDANCE OF ACCOUNTABILITY
Avoiding interpersonal discomfort prevents team members from holding each other accountable for their behaviors and performance.
DYSFUNCTION #3: LACK OF COMMITMENT
Lacking clarity and/or buy-in prevents team members from making decisions they are committed to even outside the meeting.
DYSFUNCTION #2: FEAR OF CONFLICT
Preserving artificial harmony stifles productive ideological conflict within the team.
DYSFUNCTION #1: ABSENCE OF TRUST
Being vulnerable prevents team members from building trust.
Team Assessment
Contact your assigned consultant or mentor to take the Team Assessment to learn how to create a more cohesive team. If you do not have one, contact info@nccsda.com
Resource Tool
Download our one-page resource tool to help you understand where your team may be having problems.